List Your Apartment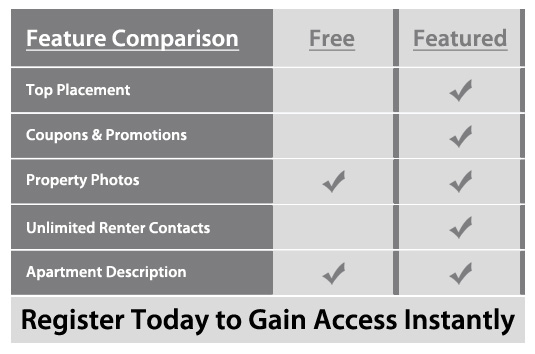 Over the years we've built up a very strong authority presence in the online apartment niche. We're currently reaching over 50,000 apartment renters each month, and currently hold many top positions in Google search. Our numbers and ranks also continue to climb monthly as we grow and expand into new areas of development.
If you're looking to get extra attention for your own apartments, we recently developed our own listing system that allows you to place your apartment on our site for free. To accept leads, we also offer a monthly setup, based on how many listings you have with us at one time.
The best way to get started is to simply
sign up for free
, and list your properties. From there, you'll be able to get a feel for our system, and understand how everything works. You can worry about featuring your properties later.