Apartment Moving Center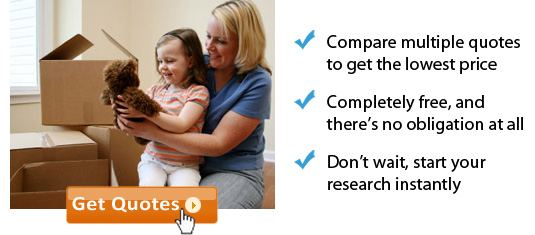 There are great moving companies that can help you move all your stuff from your old apartment to your new location. Often you can get a free quote from the more reputable businesses and you will be suprised at what great prices you can find. Here are a few examples of moving companies you may be interested in: UPack.com, United Van Lines, Getamover.com, OrbitzMoving.com, Allied Van Lines, North American Van Lines and Budget Van Lines. It sure wouldn't hurt to get at least 3 quotes from some of those companies so that way you can compare apples to oranges.
Not all moving companies include the same level of service with their moving quote. Some companies will offer you full door to door service and will include boxing up all your valuables. Many moving companies do not include boxing up your valuables, so you need to make sure to ask if that is included in your quote. It's also important to find out how long the transportation time is. Sometimes it can take 5-7 days to move all your furniture if you are going across country, so plan accordingly and inquire about all the details.
You should also consider getting moving insurance if you are transporting valuables a long distance. If you have fine china, nice vases or imported furniture going for insurance gives you piece of mind that if anything is broken you will get paid back for it. Now if you are only moving some old furniture cross country on a discount mover, maybe you don't need to pay an extra $500 for insurance, it is completely up to you.
Looking to do it yourself and box everything up? You can find boxes for great prices at liquor stores, storage stores and even grocery stores - they will often sell you their older ones for low prices. Doing it yourself is great if you are only moving 20-30 miles. Invite all your friends over and help you move and you can often get it all done in one day. Order pizza and you might even get your friends to help you clean your old place, but it's doubtful!
You Can Also Start Browsing By Popular Cities: